READ WHAT'S HAPPENING WITH AIRSAGE
In the News
AIRSAGE IS ON THE MOVE
Ayuda's Realtime DOOH Ad Serving & Attribution w/ Mobile Data
March 15, 2016 In the United States, Ayuda has partnered with AirSage to feed its ad serving and attribution platform using AirSage data. AirSage is an aggregator of anonymous signaling data from cellular networks that processes over 15 billion geotemporal signals each day derived from 100 million devices. AirSage's data science team has worked closely with Ayuda's team to derive niche audiences and custom behaviors from raw signal data.
It's time for the Moneyball of destination marketing
March 9, 2016
Destination marketers are rising up. Or as some of them put it: geeking up.
They're daring to bypass their ad agencies and parse big data to figure how to convert their relatively small marketing budgets into higher-spending visitors and fill off-season vacancy gaps. And they are pointing to proof that it's paying off.
One of the leaders of this new DIY data-driven marketing movement,
Matt Clement
, marketing and partnership manager at the Convention and Visitor Bureau of Fort Worth, Texas. He summed it up the motivation for transition this way:
"My theory it is that I'd rather spend 20% of my budget on data and feel good about targeting the other 80%, than spend 100% blindly, not knowing if my media buys are doing anything – that would keep me up night."
AirSage makes "List of the top 100 geospatial start-ups and companies in the world"
February 11, 2016
Maps, drones, apps, ibeacons, navigation, GPS, remote sensing… we love everything
"location". This of course includes geospatial companies and start-ups. We talk to them and write about them.
We've decided to work on a data base of geospatial comapanies. It's a long term project but we've got some first results to share with you. Here is the list of the top and the most influential geospatial companies across the world.
San Jose to track hundreds of thousands of cellphones during Super Bowl 50
January 21, 2016
It's the kind of high-tech study you might expect from Silicon Valley. San Jose, California, will be tracking hundreds of thousands of cellphones during Super Bowl 50 week, with the help of a startup called AirSage.
Football fans will be flooding into the San Francisco area during that time, and AirSage said it will be collecting and analyzing wireless signaling data for San Jose's Convention and Visitor's Bureau to help give the city a clearer idea of where fans stayed or visited while in the Bay Area,
CBS San Francisco reports.
See news clip here.
New Space Coast Tourism Campaign to Push Beach Nostalgia
January 21, 2016
Working with Nielsen and Airsage, which tracked more than 60,000 overnight visitors to the Space Coast, largely through their cell phone signal data, the Office of Tourism has zeroed in on specific groups of potential visitors.
"Overall, the top segments visiting Brevard County are generally older," the Nielsen study found. "Eight of the top 10 segments are in the 'mature years' life stage group, with two in the 'family life' group. The 'younger years' life stage group only shows up sporadically in some area destinations/seasons."
Read the full article here.
Passive Data: Aiding Transportation Planners in Urban & Rural Areas
AirSage Calibration / Verification Study Shows Promising Results
Novembver 2014
This article in the November Urban Transportation Monitor highlights how regional and rural communities can benefit from passive data collection. Aggregating anonymous signaling data from mobile devices offers timely, accurate and low-cost alternatives to traditional methods of transportation demand model data collection.
Click here to view the AirSage article. For an in-depth look at the information referenced in this article, you can download the white paper here. For more information on the Urban Transportation Monitor and to view the full publication, visit their site.
Drawing Transportation Planning Inferences from Big Data
September 2014
Back by Popular Demand: The AirSage Second Annual Transportation




Survey eBook Delights the Eyes and the Intellect
September 2014
Rapid City Capitalizes on Mobile Device Data for Road Development Planning -- but also helps with Tourism
August 2014
Go Big (Data) or Go Home!
August 2014
In honor of our Inc. 5000 achievement, AirSage appeared on the New York Times Square Tower! We're excited to be named to Inc. magazine's list of America's 5000 fastest growing private companies. Ranked at 679 in the 2014 Inc. 5000, we moved up more than 1,600 spots from last year's ranking of 2,309.
Click on the photo for an enlarged image or you can read the full press release of the award
here
.
AirSage Named on Inc. Magazine's 2014 Annual Exclusive List of America's Fastest-Growing Private Companies—the Inc.500|5000
August 2014
For the second year in a row, AirSage has been named to Inc. magazine's list of America's 5000 fastest growing private companies. Ranked at 679 in the 2014 Inc. 5000, AirSage—the largest provider of consumer travel trends and population-movement intelligence in the U.S.—moved up more than 1,600 spots from last year's ranking of 2,309.
Now in its 33rd year, the list has become a hallmark of entrepreneurial success, recognizing some of the most important drivers in economic growth: organizational leadership and innovative products and services. AirSage is the 22nd highest ranking company in the state of Georgia and 58th out of 338 software companies included on this year's list.
Read the full press release
here
.
Video: How Mobile Data Can Fuel Population Analytics
AirSage's Daniel Fisher gives an exclusive interview to xyHt at the ITE Annual Meeting in Seattle
August 2014
New AirSage White Paper Examines Game-Changing Shift in Rural Transportation Planning
Unprecedented access to where and when populations travel in rural and non-urban areas delivers more accurate data with significantly reduced costs
August 2014

It's not just country back roads and sprawling planned neighborhoods. Rural and
non-urban transportation planners serve the complex travel needs of more than 59 million Americans. However, until recently, gathering accurate data about when and where people travel in these less-populated areas has been virtually impossible.
Today, digital technology, which provides actual location data rather than synthesized or borrowed models, is paving the way for the most sophisticated rural transportation plans the industry has seen.
Examines how mobility data from 600,000 mobile devices was used to calibrate the Triangle Regional Model (TRM).
Highlights the benefits of data fusion—combining mobility data with traditional research and U.S. Census information—to create more accurate and more detailed models.
Showcases how digital technologies can be used to validate data collected by traditional means.
Presents case study findings from four rural travel model projects that were created using mobility data.
Shares some of the surprising insights that mobility data provides, including resident vs. nonresident trips and carpooling trips vs. visitor trips.
In a recent study, Leta F. Huntsinger, PhD, PE, and Rick Donnelly, PhD, AICP, both with Parsons Brinckerhoff Systems Analysis Group described the benefits of passively collected cellular data as "...a low-cost option for travel model validation."
Get the complimentary White Paper today and access the press release here.
Innovative Convention and Visitors Bureaus (CVBs) and Destination Marketing Organizations (DMOs) Find Way To Lure Tourism Dollars From Other Destinations
The 3rd Quarter AirSage PASS recipients are announced!
July 2014
Finding a Goldmine in Cellular Data: A New Opportunity for Telecom in the Big Data Era
June 2014
AirSage PASS 2nd Quarter Award Winners Announced
Continuing Education Scholarships Awarded for Young Professionals in Transportation
April 2014
Urban Transportation Monitor
Transportation news resource covers AirSage white paper and cost effectiveness of cellular data for OD Studies
March 2014
AirSage and ITE: Partnering for the Future of Transportation
AirSage Appoints New Chief Financial Officer
AirSage PASS Award Winners Announced
ENR Publishes: "Plucking Cell Phone Data from the Air to Ensure Construction Project Success"
AirSage PASS Program Launch featured in MobilityMatters
New Scholarship Fund: AirSage™ PASS Now Available to Young Professionals in Transportation
OKI Regional Trip Matrix Study from AirSage
Delivers Almost 500x the Data of a Traditional HHTS for less money
—
22 Months Faster!

AirSage Named on Inc. Magazine's
2013 Annual Exclusive List of America's Fastest-Growing Private Companies—the Inc.500|5000
August 2013
AirSage in the News:
The Pilot
Reports on How AirSage Mobility Data is Clarifying the REAL Needs in a $300 Million Highway Project
AirSage in the News: FierceWireless Reports on Big Data
AT&T Prepping sale of customers' anonymous location information and Web, app usage data : Wireless Carriers Continue to Explore Big Data Business
FierceWireless Names AirSage as One of Its "Fierce 15" Wireless Companies for 2013
AirSage in the News:
Boston Globe
Offers Glimpse Into Boston's Summer Shift Using Mobility Data From AirSage

June 2013
Cellphone study highlights transformation of college town with the arrival of summer. Over the past several weeks, something has changed in Boston. Actually, a lot of things. From parking spots to traffic congestion and train usage to retail sales, they are related to college students' exodus for the summer break. As one key metric, data collected and analyzed by AirSage, confirmed that the number of people using tablets, cellphones computers and other wireless devices in Harvard Square fell 14 percent after finals and graduation. (Around MIT, that number fell by more than 15 percent.)
AirSage in the News: AASHTO and Transportation Issues Daily
AirSage in the News: Bloomberg
AirSage Presents at the Georgia ITE June Meeting
AirSage in the News: From CTIA 2013, Fierce Wireless Reports on the Issues Surrounding the Use of Anonymous Wireless Data


AirSage in the News: AL.com Showcases How Mobility Data From AirSage Can Deliver Surprising Insights to Improve Transportation Systems
AirSage Named Top 5 Finalist in 2013 CTIA E-Tech Awards
"Watch AirSage in About a Minute"
Video wins Silver Award
NuStats Regional Traffic Study Maximizes Mobility Insights from AirSage Data
March 2013
The Atlanta Business Chronicle has named AirSage™ as a finalist for the Pacesetter Awards. This annual award recognizes Atlanta's fastest growing companies that are taking business to the next level. AirSage—a pioneer in population analytics—has grown to become the largest provider of consumer locations and population movement intelligence in the U.S.

Each day, AirSage uses patented technology to capture and analyze more than 15 billion anonymous, real-tim cellular-signal data points to identify travel patterns and transportation trends. Partnerships with the nation's largest wireless carriers give AirSage exclusive access to data from more than 100 million mobile devices. Analyzed and aggregated, AirSage data provide actionable insights into where and when people travel and is transforming the transportation industry, commercial enterprises and a diverse range of industries.
AirSage-Sponsored Event: March YPT (Young Professionals in Transportation) TOD (Transit Oriented Drinks)
Tuesday, March 19, 6:00-9:00 p.m. - Pub 71 in Brookhaven -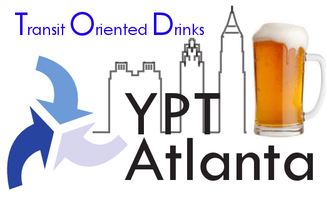 Join YPT Atlanta to enjoy a new socializing and networking event: Transit Oriented Drinks! Every third Tuesday of the month, YPT will designate a bar within walking distance of a MARTA train station to mingle and convene with fellow YPT members and friends. (The idea behind Transit Oriented Drinks is to take public transit to the designated location).
Click here for details, directions and to RSVP.
Feel free to drop by at anytime and bring a friend. We look forward to connecting with you for the fun happy hour!
Thursday, March 13
AirSage is presenting to the San Francisco Bay Area Section of the Institute of Transportation Engineers (ITE) and the Intelligent Transportation Society of California (ITS-CA) in a joint technical meeting focused on ITS technologies and applications for travel data surveys, March 13. Walk-ins are welcome! Please join us at the Caltrans District 4 office.


AirSage: Pioneering Technology in Transportation Analytics and Traffic Intelligence Earns Invite to be Showcase Presenter at Southeast Venture Conference
March 2013
AirSage™ has been selected by Southeast Venture Conference as a Showcase Presenter at the Southeast's premiere investor conference connecting technology innovation and investment capital. The Atlanta start-up will present its patented population analytics technology to venture capitalists and technology investors gathering in Charlotte, NC March 13-14, 2013.
Founded in 2000, AirSage uses proprietary technology to collect anonymous signaling data from over 100 million mobile devices for the purpose of analyzing commuter and consumer location movement and behavior patterns for transportation and logistics planning, market and equity research, insurance analytics, real-estate site selection, emergency management, and more.
Businesses using AirSage data have access to actionable insights about where and when people move, compared to other options are more limited in scope, expensive and time consuming to collect. See how it works here.
February 2013
Brick-and-mortar business analysis and decisions just got easier and smarter thanks to a partnership between StreetLight Data - next generation geospatial business intelligence, and AirSage. "AirSage is a strong leader in collecting and analyzing anonymous data from cellular networks and we like to work with the industry's best," said StreetLight CEO Laura Schewel. "Combining AirSage data with our InSight solution will allow us to begin closing the analytics gap that exists between in-store and on-line retail."
January 2013
Need to know where people travel, as well as how many of them go where and how often? The South Alabama Regional Planning Commission recently released an article covering AirSage data. "Not only did the cell phone data give us the ability to calibrate our travel demand forecast model in terms of average trip length and trip length frequency distribution, but the area to area flows are an interesting note as well." This first read out of AirSage data is "just the tip of the iceberg!"
January 2013
Finally, transportation practitioners can say "Goodbye!" to limited—often inaccurate—data collected with archaic pneumatic tubes and expensive intercept or mailer surveys. Instead, they are saying "Hello!" to virtually unlimited data that is accurate, scalable, affordable and instantaneously accessible. Today, better roads and more efficient public transit systems are being created using mobility data from AirSage.
Click here to see an AirSage visualization of where people came from to attend TRB!
November 2012
CEO and Founder, Cy Smith, joins a distinguished panel of keynote speakers from MIT, IBM, Institute for the Future, and Cisco Systems at the 2012 The Role of the Cities in a Global Economy Summit in Puerto Rico. Cy will talk with leaders and attendees about how innovative technologies can be used to break traditional barriers, allowing cities to serve the needs of their citizens in a more effective manner, while reducing costs and creating new business opportunities for suppliers and service providers.
October 2012
"Travel demand forecasting using cell phone data. The mass adoption of cell phones in the past decade has generated a set of data outlining people's movement of unprecedented size and geographic scope. But what can, or will, it be used for?" -- Steer Davies Gleave (see page 11)
October 2012
AirSage transforms mobility data into tangible consumer patterns, changing how companies understand their customers
September 2012
AirSage selected by Venture Atlanta to present at Georgia's premiere investor event connecting technology innovation and investment capital
August 2012
"New Tool Being Offered to Government and Transportation Planners; Cube Cloud Provides Cloud-Based Traffic Analytics Solutions" -- The Urban Transportation Monitor (see page 8)
July 2012
AirSage and Citilabs are forever changing the landscape of the transportation industry with the debut of Cube Cloud, the world's first cloud-based traffic analytics solution.
June 2012
Through strategic partnerships with organizations including AirSage, Google, Mygistics, TomTom, and UC Berkeley, Fehr & Peers is developing new and better ways to harness Big Data to solve their client's most pressing transportation problems.
May 2012
AirSage taps into fresh talent pool through top-ranked co-op program at Georgia Institute of Technology. Emerging generation of tech leaders chooses AirSage as educational partner through internships.
May 2012
AirSage Announces Chairman Gregory Swayne is Expanding His Role to Chairman and President to Capitalize on Swayne's Long History of Successful Leadership in the Technology Field.
May 2012
AirSage Rebrands Company, Unveils New Website and Logo, and moves into larger office space in Midtown Atlanta.
May 2012
AirSage exhibits in the new Solutions Showcase at International CTIA Wireless
April / May 2012
CEO and Founder, Cy Smith and Andrea Moe, VP Product Management and Marketing, Catch the Wave of Opportunity at the Out of Home Media Conference & Marketing Expo
April 2012
Cy Smith, CEO & Founder, Presents "Location Intelligence from Cellular Signaling Data Powering Transportation Planning"
March 2012
AirSage leadership collaborates at the Esri Partner Conference in Palm Springs, California
March 2012
Cy Smith speaks at the GPS Wireless Conference on "Super Panel: Big Money in Enterprise & Government Markets"
March 2012
AirSage sponsors the PyCon 2012 Conference. R&D travels to the largest Python programming language gathering.
February 2012
"AirSage CEO Sees Expanded Transportation-Related Use for Wireless Signaling Data" -- The Urban Transportation Monitor (see page 7)
February 2012
"You Already Own the Next Most Important Transportation Planning Tool" -- The Atlantic Cities
January 2012
AirSage arrives at the Transportation Research Board (TRB) Annual Meeting in Washington, DC, with numerous announcements.
Media
Contact
Ryan Kinskey
Director of Business Development and Marketing

Press Phone: +1 404 809 2499

<!— end olark code -->